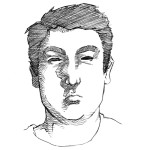 I'm Rodrigo Cervantes, a Mexican graphic designer and Illustrator, currently based in Toronto, ON. I specialize in illustration and comic book art.
You can also check out my Instagram, Behance and Twitter
I'm always interested in new projects and directions for my work. If you wish for us to work together, drop me a line!